Recently I was sipping a beer (Taps Cream Ale if you must know) at The Playground in Santa Ana and met their extremely bright and knowledgeable staff.  Something hit me: This is pretty fucking near perfect. Jarred Dooley, the Playground's "Director of Libations", sets out an stellar line up of draft and bottles for guests. As they're still extremely new and obviously strive for perfection, what could I suggest to push them way ahead of everyone else? With places like The Copper Door, Beachwood BBQ, The Globe, Selmas, Pizza Port, Haven Gastropub, Chapter One and Brü all pumping out nearly 100% craft, what could set your place ahead of the pack?
Here's five suggestions that will put your place in the Beer God level:
1) Temperature controlled draft zones. Have you ever ordered a nice Barlywine or Imperial Stout on draft, only to have it be colder than a dead Eskimo on Uranus?  I look like a severe alcoholic coddling my freezing cold beer like a baby until it warms up, "rockabye beerby, on the treetop…". What would it take to get a smaller cooler for kegs that should be served at slightly warmer temps? Also, don't be a hater if you see me with a laser thermometer at a bar. It makes a great pick up line as I point the beam on a shapely waitress, "this is my hotness meter baby, you're off the charts!" <slap>
2) Carry as much signature glassware as possible. If you highlight a certain brewer or beer, why not have some of their glassware in stock? Example: The Bruery. I see a lot of crafty beer bars have them on tap; why not have some of their sexy glasses to serve their beers in? It's super classy and it shows you care. I can understand where it might get crazy with so many offerings, so at least use proper glass styles for their beer styles. Nobody wants a stout in a pilsner glass, or a schooner full of a sour; well, maybe. I'd still drink it. <shrugs>
3) Have a daily or weekly beer menu. At the minimum, include style! Not everyone knows what a Old Orange Brewing 'Old Dummy' is. Bonus points awarded if you include ABV, IBU, SRM, and tap date! Inform servers when a tap is dead and what a good replacement is! Extra super manbabies if you throw in teasers for up and coming beers coming in the future: "We are tapping Angel Share next Tuesday!". Geeks read beer menus like baseball cards.
Use the smartphone barcode scan app and keep a simple list online where guests can scan the barcode and get an updated tap list! Geek just got geekier. Go an extra step on that and make some Untappd badges for your establishment! If you earn a certain Untappd badge, give away some promo items for your place! 
3) Have a certified beer geek or Cicerone on staff. Have this person suggest a beer (or style) for each appetizer and entrée on your menu! Offer a special price if ordered together! Have the Ciserone train the wait staff what to say if someone orders a Corona; "Sorry, we're all out of Corona right now, I heard their delivery truck went off the side of the freeway and hit a schoolbus full of children, it was horrible!! Let me suggest this Belgium Wit instead, it's super easy drinking, let me bring you a taster."  Changing people's drinking habits doesn't have to be difficult or snobby!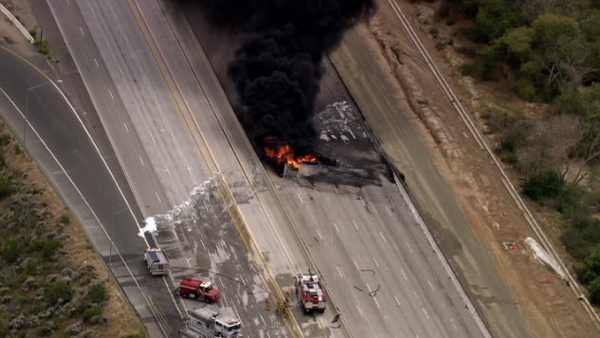 4) The dreaded huge bottle list. Have a huge bottle list? Yay for you! We of course love you for it! All I ask is keep it updated. If I see something I want, my heart is dead set on it. "sorry we're out of that right now" is like breaking up with me after a ten year bromance.
Bottle conditioned beers, be sure an leave the yeast dregs in the bottle and deliver the bottle to the table. If it's corked, be sure to uncork it at the table, and give me the cork. Some corks are dated, dry, or wet and I like to geek out on that!
5) Pliny Bait! Russian River fanboys flocking to your establishment is probably a good thing for business. Now, I'm not knocking it, all I'm saying is there are other A+ beers in the world. If you have Pliny on tap, yay for you! Keep in mind everyone else in town gets it the same time you do. Last week Tustin Brewery, Oggi's Pizza, Beachwood BBQ, Selmas, Hollingshead and others all had fresh kegs of the greatly hyped Simcoe® nectar bomb. Can we hype something else? Please?
Now, that's not too much to ask is it? Sure, you're probably saying to yourself, "this guy is fucking nuts…our place is packed already." That's fine! 1000 status quo points for you! In the meantime I'll keep searching for perfection! Got suggestions? I'd love to hear them here or on facebook.
Cheers!